Kennedy's Confections
In February 2019, Kennedy's Confections published an article about KukaXoco's coca leaf technology. What follows are links to more information discussed in the article.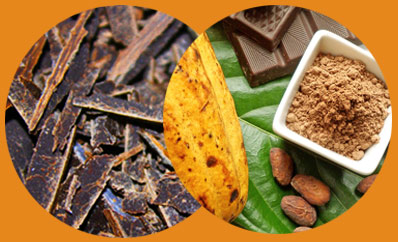 UN WHO REPORT ON THE COMPLETE SAFETY OF COCA TEA
In September 1995, the United Nation's World Health Organization published a study proving that daily consumption of coca tea was completely safe, a cultural tradition no different than from drinking coffee with family and friends. Excepts of the report on coca tea are available at: http://www.cienciadelacoca.org/UNCoca1995.html
DETAILED DATA ON THE FORMULATIONS OF COLA SODA
In our February 2017 article, we published data on the chemical compositions of many of Coca-Cola's and PepsiCo's (diet) cola sodas. For a table of more detailed data, see: cola-soda-formulas.html
LAWSUIT AGAINST COCA-COLA OVER ITS SUGAR PROBLEMS
In January 2017, Coca-Cola was sued by public health advocates for its use and abuse of sugar in its soda products. A copy of the lawsuit is available at: CocaColaSuedJan2017.pdf
GROWING LEGAL PRESSURE ON USE OF SUGAR IN FOODS AND BEVERAGES
In January 2019, Medical Express published an article relecting the growing trend to view the confectionary/beverage industries as little different than the tobacco industry. The article is: Sugar's sick secrets: how industry forces have manipulated science to downplay the harm. A database of medical journal articles on the harmful effects of sugar on human health is available at: Science and public health news on the dangers of sugar.
Contact KukaXoco via
email
or 415-981-0441 (U.S.)